Premier Products
Time and labor management products and services supporting today's small to medium businesses.
TAKE A PRODUCT TOUR!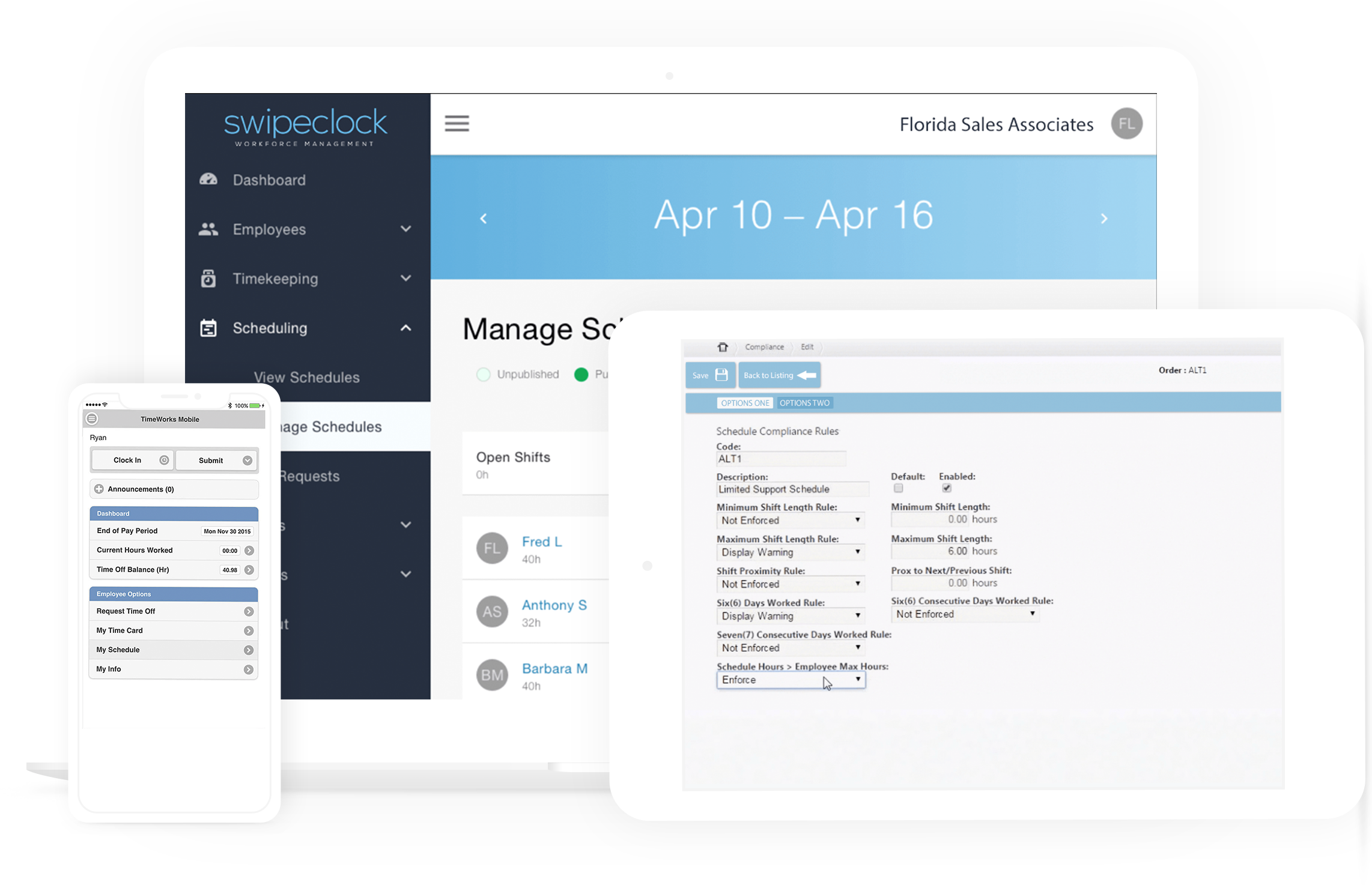 Save time and effort figuring out if employees clock in and out at the right location.

Geofencing

makes it plain to see if they did.

Employee Portal & Mobile App
Common Functions
– Punch clock, timecard, schedule and time-off requests look and feel the same
Intuitive Design
– Employees easily find what they need with no training required
Multiple Devices
– Smartphones, laptops, desktops and intelligent hardware clocks all provide the same clock experience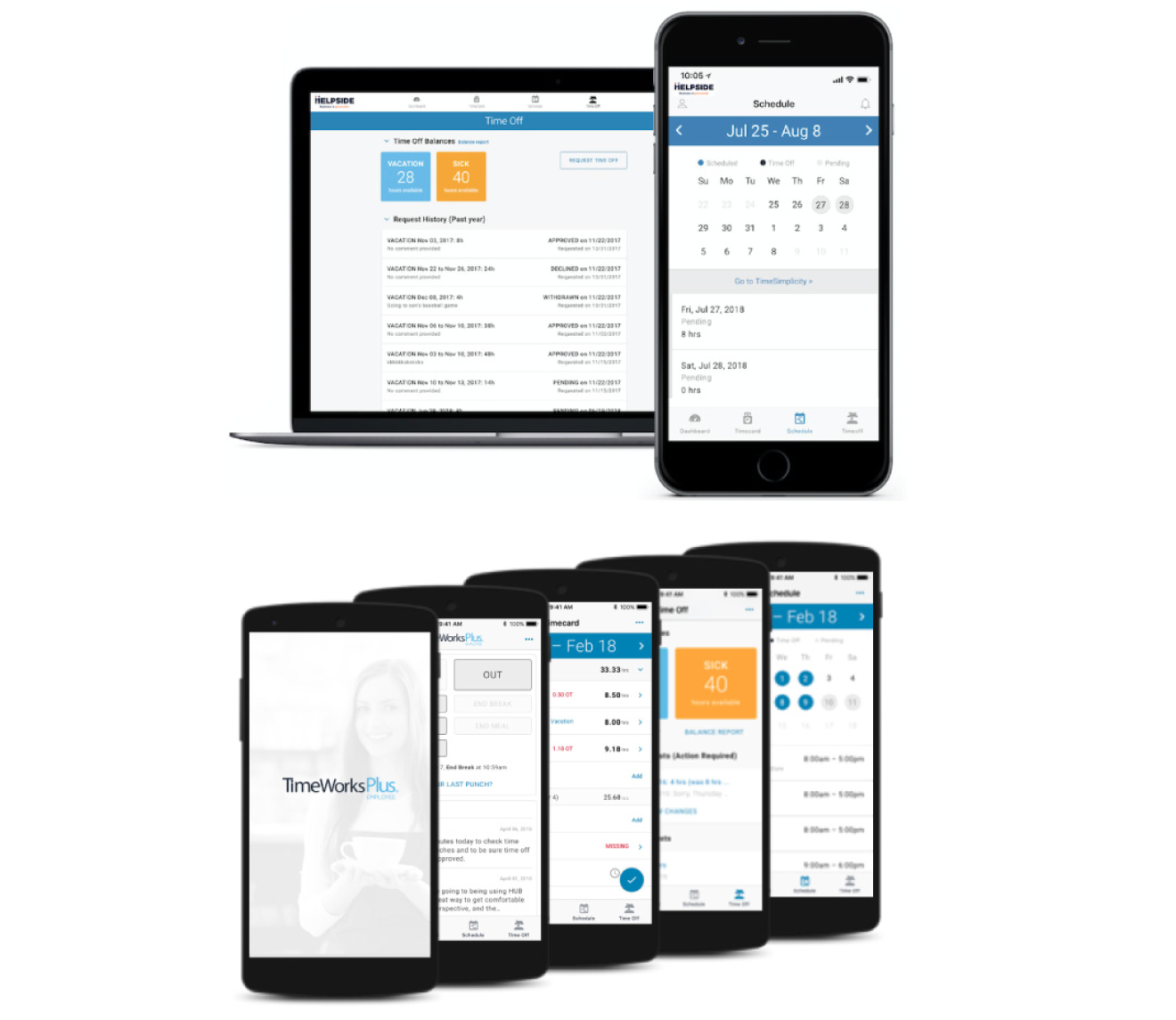 Self-Service
Employees can submit time off requests, view PTO balances, see schedules, update their profile and more without assistance from supervisors, accounting or HR
Zero Training
Timekeeping tasks are intuitive and easy
Accurate Time Data
Intelligent clock prompts eliminate double punching, improve meal & break compliance, and simplify job code selection
Streamlined Review
Employees can review and approve their own time cards
Intelligent Clock Features*
TimeWorksPlus is "employee-aware" providing only the punch options relevant to an employee's current state.
– Eliminate missed punches
– Track meals and breaks
– Transfer departments with job costing
– Prevent early punches with schedule enforcement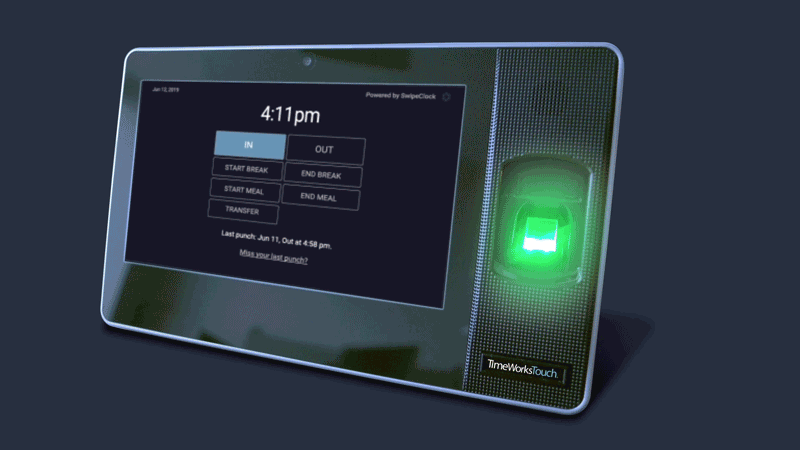 TimeWorksPlus delivers the latest in cloud-based punch and time card services supporting intelligent clock features and a wide range of clocks. Track and manage punches, time cards, time-off requests and accruals. Seamlessly integrates with payroll services.
The best timekeeping services with an interactive clock! Features include employee state awareness to eliminate missed and unmatched punches and clock lockout for schedule enforcement. Accurately track meals and breaks and easily calculate job or department costs with prompted transfer options.